PLEASE JOIN US IN THE FIGHT AGAINST HIV!
With your continued feedback and support, we will grow and improve to better serve your needs. Please contacts us if you have questions or suggestions.
Originally Presented on:
December 11, 2014

Speaker:
Rashida A. Marshall
Perinatal HIV Prevention Coordinator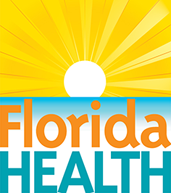 Tallahassee, Fla.—The number of babies being born with HIV has reached an all-time low—down 95 percent since 1993.
Originally Presented on:
May 8th, 2015

Speakers:
Maribel Gonzalez, MSN, ARNP-C
Saniyyah Mahmoudi, MSN, ARNP, AGPCNP
Originally presented on:
January 29th, 2015

Speaker:
Debbie Cestaro-Seifer, MS, RN