About us
The Perinatal HIV Prevention Program is housed within the University of South Florida (USF) Center for HIV Education and Research. Funded by the Florida Department of Health, the mission of the program is to provide training and technical assistance to Florida health care professionals on the prevention and treatment of HIV transmission between mother and child. An essential component of the program is the distribution of educational materials to health care providers throughout the state. These materials include brochures, posters, and on-line resources designed to inform providers and patients about the importance of HIV testing as a routine part of health care maintenance and the Florida law related to HIV/STD testing and reporting in pregnancy.
The goals of the program are to increase the number of health care providers who include HIV/STD testing based on Florida law using the opt-out approach as a routine part of prenatal care; offer treatment and care according to the recommended guidelines for the use of anti-retroviral drugs in pregnancy; and offer prevention education to high-risk pregnant women and women of childbearing age. In collaboration with the Florida/Caribbean AIDS Education Training Center, a team of highly skilled instructors are available throughout Florida to educate providers on the most current treatment options for reducing perinatal HIV transmission.
This program also provides technical assistance to statewide perinatal nurses, linkage coordinators and community perinatal task force members to achieve consistency in provider education throughout the state. Join us, and partner with other perinatal health care professionals throughout the state, to assure continuity of care for HIV positive women and their exposed infants.
Originally Presented on:
December 11, 2014

Speaker:
Rashida A. Marshall
Perinatal HIV Prevention Coordinator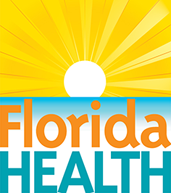 Tallahassee, Fla.—The number of babies being born with HIV has reached an all-time low—down 95 percent since 1993.
Originally Presented on:
May 8th, 2015

Speakers:
Maribel Gonzalez, MSN, ARNP-C
Saniyyah Mahmoudi, MSN, ARNP, AGPCNP
Originally presented on:
January 29th, 2015

Speaker:
Debbie Cestaro-Seifer, MS, RN